FORKLIFT SAFETY– One Day
Scope: Provides practical and theoretical training for those who handle the forklift and those who manage them. After completion of the course, the forklift drivers will be certified.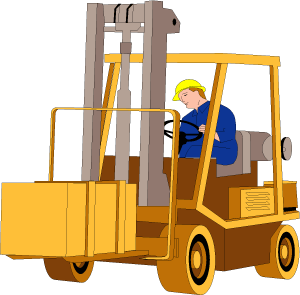 COURSE CONTENT
Introduction

Occupational Safety & Health Act 1994 – Forklift

Classification of mobile handling equipment

Forklift mechanics

Safe driving rules

Load placement

Forklift inspection

Operating area

Pallets

Roles and responsibilities of forklift drivers

Practical assessment

Activities

WHAT ARE THE BENEFITS?
Successful completion of the program will enhance the skills of participants and enable them to:
Operate forklift in a safe and efficient manner

Comply to the Occupational Safety & Health Act requirement

Recommend appropriate control measures to prevent reduce risk

Initiate proactive action I anticipation of potential hazards
TARGET AUDIENCE:
Section Managers, Supervisory personnel

Safety & Health Committee members

Occupational Safety & Health practitioners

Forklift Operators